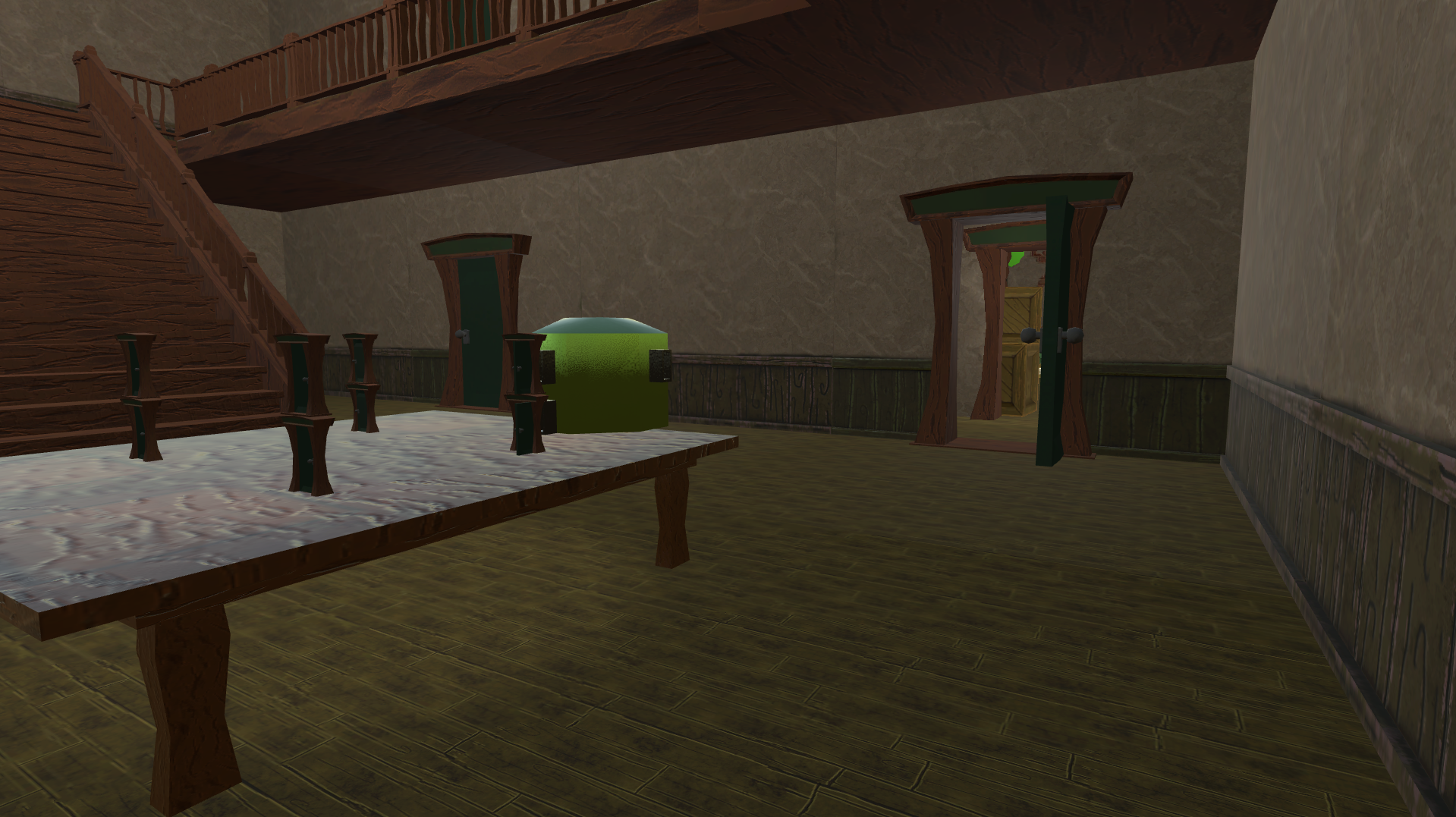 Courier X and the Worst Stop Ever is a first-person puzzle game created as part of a capstone to my game design degree program. The player takes the role of a nameless courier delivering a package to a wizard's home. The package drop, however, is hidden past a maze of rooms which can be moved around by placing dioramas in different positions on an enchanted table.
I was brought on to the project partway through, as my primary team's project didn't require much of me and the team working on Courier X needed a level designer. As such, this made up my primary role. In the game's final iteration, each of the four rooms is based primarily on designs I drew—a slideshow of which can be found below, including layouts for a room which didn't make the final cut. Aside from level design, I created a couple of particle effects for the game using Unity's particle systems, both for the summoning circle seen in the featured image and the dioramas themselves.
Credits and Links
Johnny Belluomini – Art/3D Modelling/Menu Art/Environment Design
Chris Bokowy – SFX/Sound Design/Mixing
Joshua Duffy – Art/3D Modelling/Title Card
Melina Espinosa – Art/3D Modelling
Matthew Herrick – Art/3D Modelling/Environment Design
Alex Riak – Music/Composition
Matthew Zolfo – Production/Gameplay Scripting/Level/Puzzle Design
Courier X and the Worst Stop Ever is available for download at the itch page linked below.