Starting in July of 2021, I've spent some time working with the Missouri State High School Activities Association making videos and graphics for social media. Below are some examples of my graphic design and illustration work, along with short explanations.
Heat Acclimatization Illustration
With the fall season starting and the heat of summer not yet abating, I was asked to make a superhero-themed graphic to accompany some information on keeping students safe during outdoor practices. The result was Hydro, a cape-wearing hero of hydration with the physique of a muscular water bottle, and his flame-haired nemesis, Heat. This was my first foray into digital art for several years, so I started with a paper sketch, then scanned and traced it as a base for the digital design. The silhouettes gathered behind Hydro were sourced from pixabay and used in accordance with their license.



Online Ticket Tiles
I created small tiles for each of the fall activities. These tiles needed to be visually eye-catching and clearly state the name of each activity: Girls Tennis, Football, etc. I used photos from the past two years' events and made edits to incorporate the text in diverse ways, such as texturing the word "Golf" with the image of a golf ball. Above are just a few of the tiles I made.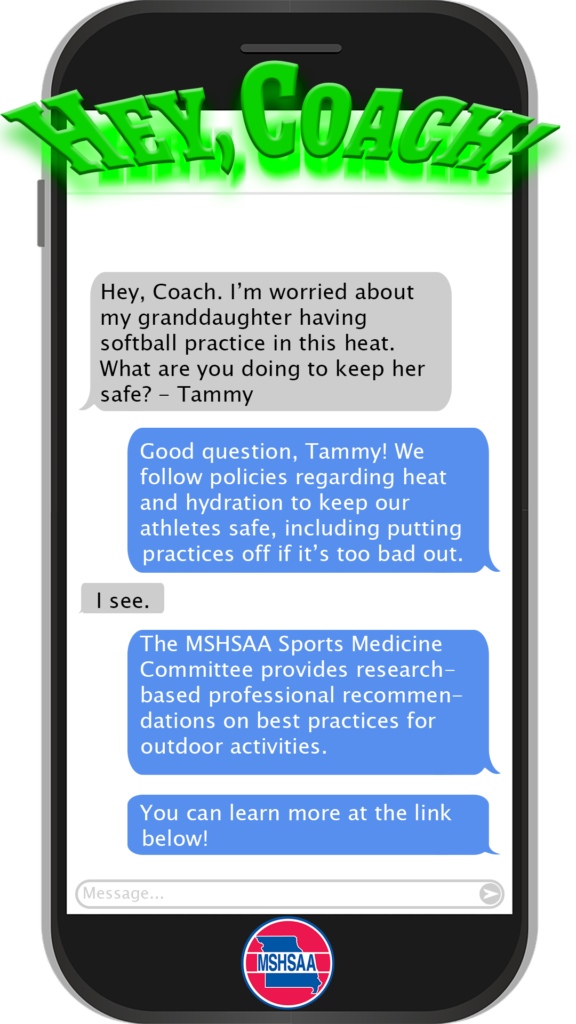 Hey, Coach!
Hey, Coach! is a series of informational graphics framed as text conversations between an athlete's relative and a coach. These aim to answer frequently or potentially asked questions related to the current climate, policies, or procedures, specifically by highlighting the research-backed reasoning for them. After creating the initial graphic, I started working in Adobe Animate to create animated versions of future conversations, as seen below. The phone template used as a background was sourced from pixabay and used in accordance with their license.